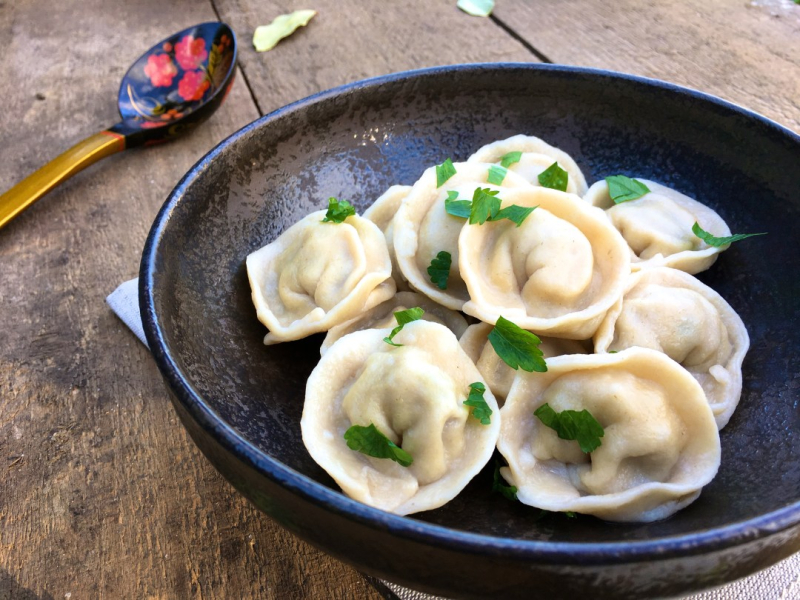 Russian Pelmeni Dumplings - Thurs PM - FULL
with Amy Church
$4999
If you haven't tried pelmeni, they belong to that deliciously huge category of savory filled dumplings along with potstickers, pierogi, ravioli, etc. They are comfort food at it's best and so fun to make at home!
In this class, you'll learn to make Pelmeni with both meat and mushroom fillings, served with butter, caramelized onions, fresh herbs and sour cream. The dumplings will be accompanied by one of Amy's favorite salads, a flavorful and tangy classic Russian Vinegret Salad. Finally, for dessert we'll make Pryaniki, a glazed honey spice cookie.
Apr

18th

,

2019

from

6:30 - 9:30 pm
Willamette Valley Kitchen Co.
333 Chemeketa St NE
Salem, OR 97301 Get directions