Filter by Category
Hands On Classes
FULL - Kitchen Basics: Basic Knife Skills - Thurs PM
with Amy Church

Sep 19, 2019 at 6:30 pm
Kitchen Basics Class (this class is a repeat of a kitchen fundamentals class which has been offered before)
Our popular hands-on knife skills class gives every student the opportunity to practice new skills as the class progresses. Have you ever wondered how the chefs on TV and at restaurants chop and slice so quickly and easily? The keys are proper technique and lots of practice! Learn what every home cook should know about chopping, slicing, dicing, and julienne. You will also learn the proper way to hold your knife, and how to maintain your knife to keep it sharper longer. This class always fills up fast so don't miss it!
**Class attendees will receive a special $15 discount card towards their choice of Wüsthof German-made cutlery. 
Full Course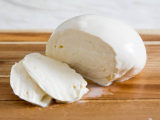 Kitchen Basics: Cheesemaking 101 - Tues PM
with Amy Church

Oct 15, 2019 at 6:30 pm
Kitchen Basics Class (this class is a repeat of a kitchen fundamentals class which has been offered before)
Cheesemaking is a fun and satisfying DIY activity that you can easily learn to do at home. The best part is, when you're all done, you have CHEESE!! Amy will provide you with the knowledge you need to have complete success. In this class, you'll learn how to make several basic soft cheeses including Whole Milk Ricotta, Fresh Mozzarella, and Garlic-Herb Queso Blanco. You'll stretch and take home your own ball of fresh mozzarella.
**Cheesemaking supplies and ingredients will be available for purchase in kits or separately after class.
Will run